Twitter did a collective double-take yesterday, when accounts connected to the Obama and Bush administrations tweeted at each other in an online shout-out to their respective Youtube videos making the economic case for immigration reform: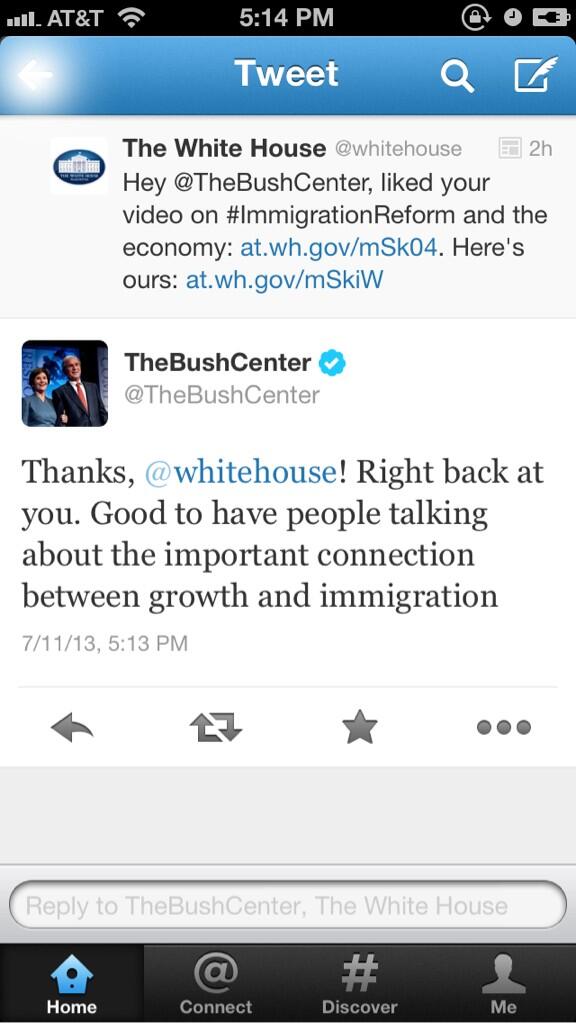 These are administrations who don't have too many policy positions in common, whose relationship might be characterized as cool at best.  But on immigration, they agree that reform with a path to citizenship must pass (Bush has said that failing to pass legislation as President was one of his greatest regrets).  And that's a sentiment they share with the vast majority of the American population.  In fact, with the exception of Steve King, his hardliner cohorts in the House, and a minority of Tea Partiers, pretty much everyone supports immigration.
Who are we talking about?
Americans.
President Obama and every other sitting president since at least the days of Ronald Reagan