TPS extended for 6,700 eligible Syrians through September 2022; an additional 1,800 people eligible to file initial applications In a new story for Reuters, Ted Hesson outlines the details of the Department of Homeland Security's Friday announcement extending and redesignating Temporary Protected Status (TPS) for Syria. In a move...
Continue

»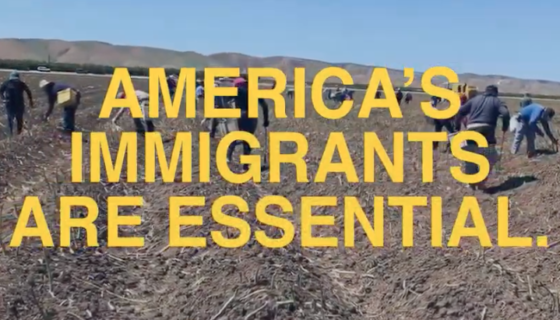 America needs to protect all essential workers, and to legalize undocumented essential workers   Last week, a nitrogen leak at a poultry plant in Gainesville, GA killed six workers and injured many others. A follow-up New York Times story by Richard Fausset and Miriam Jordan, "A Georgia Chicken Town Reels...
Continue

»
America's Voice ICYMI: In a Win for Immigrants and Advocacy Community, Biden Admin Extends and Redesignates TPS for Syria Georgia Poultry Plant Deaths a Grim Reminder that Undocumented Workers Are Essential and Unprotected English Boston Globe President Biden's push to reverse Trump immigration policies is both symbolic and...
Continue

»